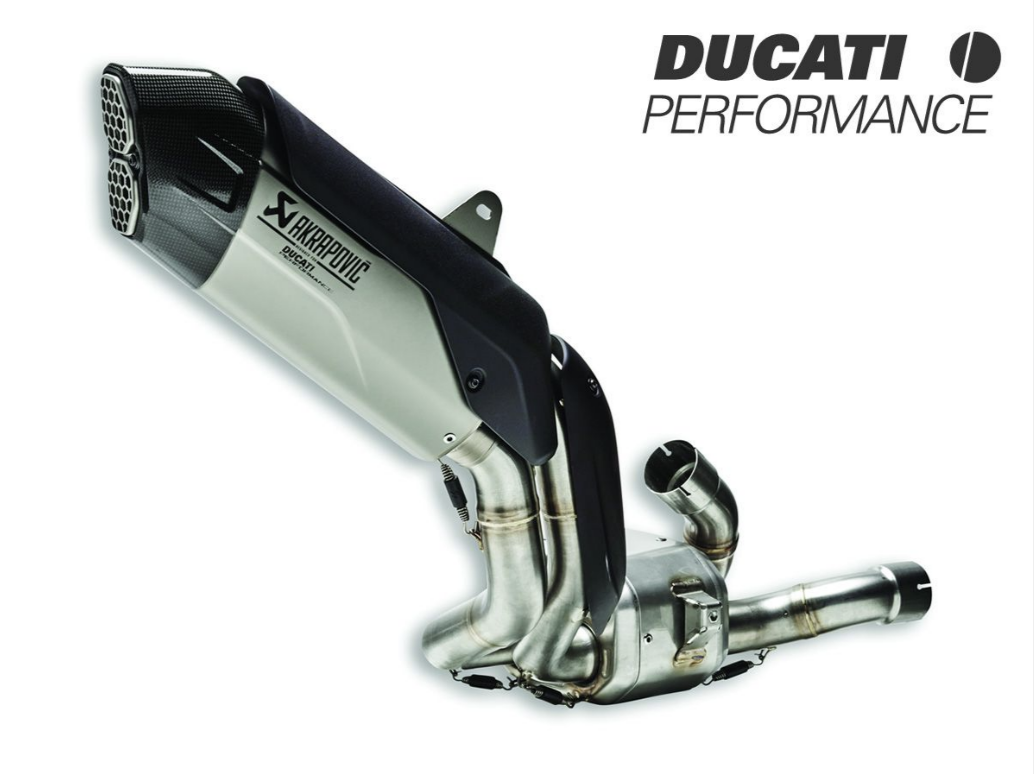 Code : 96482291AA

Evacuare vine impreuna cu harta oficiala Ducati Performance. Dupa aplicarea soft-ului performance, modurile de condus vor fi redenumite in: ( URBAN EVO, ENDURO EVO / RACE EVO, TOURING EVO si SPORT EVO )

Exclusive accessory manufactured by Akrapovič and equipped with titanium silencer and carbon end cap for a combination of lightness and design.
The typically racing materials are combined with the mapping supplied, with which all the parameters of DTC - DWC - DPL and Slide on demand are adjusted to the new performance of the bike, increasing torque and maximum power.
The perfect exhaust for top performance and to release all the character of the Multistrada with a touch of sportiness in a racing style.
Lightening: -5 Kg

Power max: +4 CP

Max Torque: +8 NM

Racing silencer NOT APPROVED, only race used