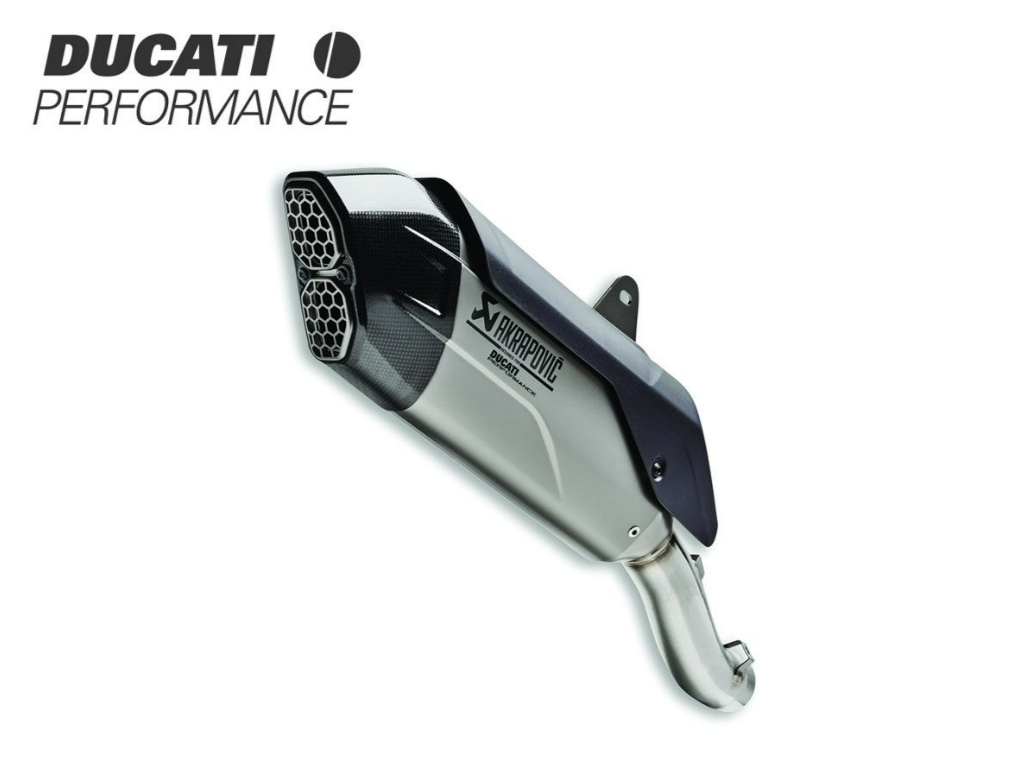 Code : 96481775DA


Exclusively produced by Akrapovic with the Ducati experience.


The unmistakable Ducati design combines with Akrapovic's skilful constructional care to create an exclusive accessory that gives the bike a more aggressive character.
The titanium alloy body and carbon fiber end cap provide lightness and resistance to high temperatures and, combined with the honeycomb grille at the gas outlet hole, give an even more unmistakable look.
The silencer further improves the power-to-weight ratio for optimal performance.
The style of this accessory fits perfectly with the design of the bike, enriching it with a touch of sportiness.


Lightening: 0.7 Kg


Silencer APPROVED according to EU regulations, according to the California air resources board regulations (USA) and for road circulation in Japan.