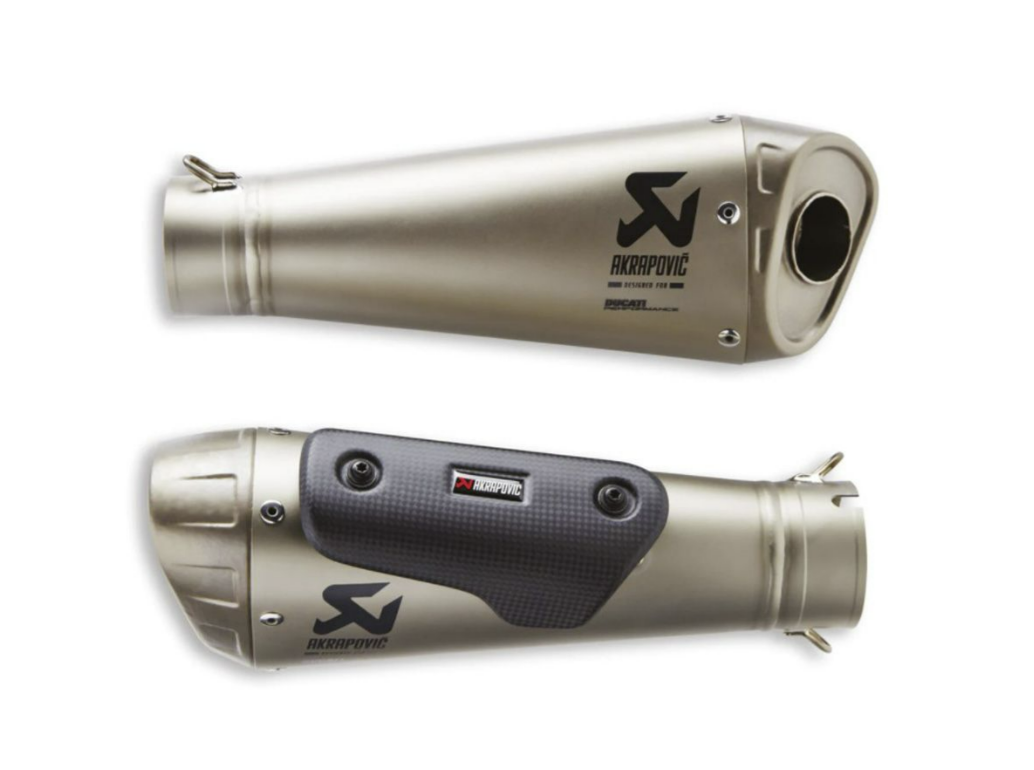 Code : 96482101A


Exclusively produced by Akrapovic with the Ducati experience.


The unmistakable Ducati design is combined with Akrapovič's skilful constructional care to get the most you can ask for in a slip-on system.
The exhaust, completely in titanium, developed in collaboration with Ducati Corse, reinforces the roar of the Panigale V4.
An important investment in terms of torque and power released, it also guarantees a weight reduction compared to the standard exhaust.
Equipped with a dedicated engine mapping and specific DTC, DPL and DWC maps, to meet the specific needs of the track and ensure maximum performance.


NOTE: Exhaust to be combined with racing fairings (code 97181071AA)


Lightening: 4 Kg

Power max: +4 cv

Max Torque: +3 Nm


Racing silencer NOT APPROVED, only race used