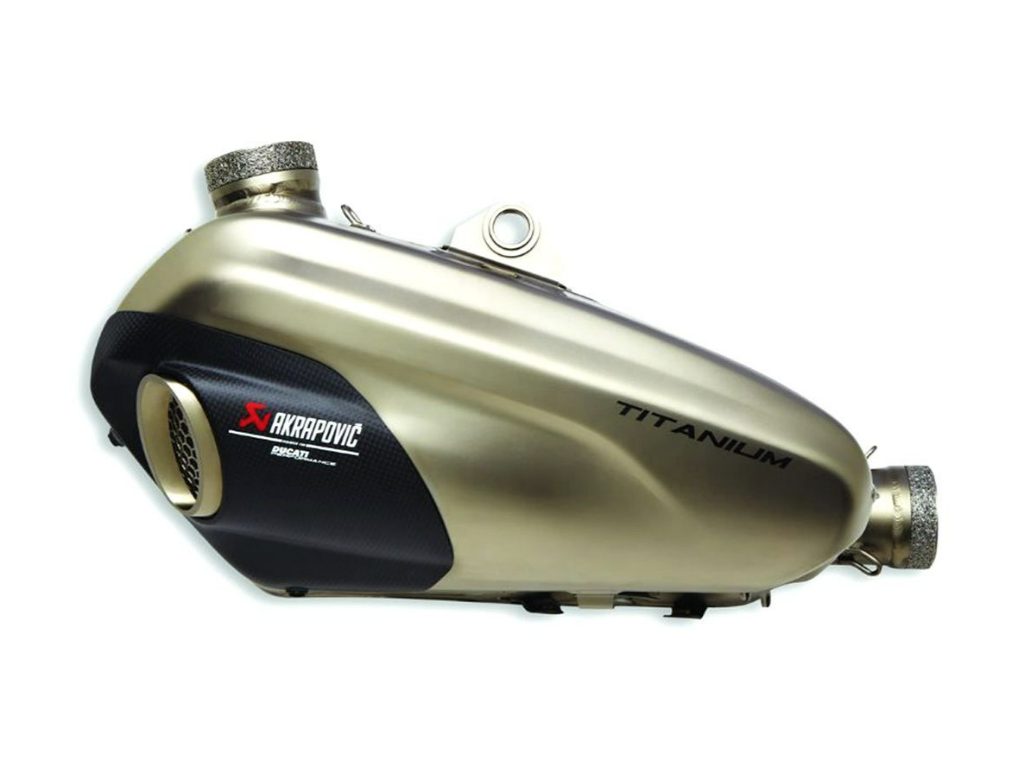 Code : 96481931BA


Exclusively produced by Akrapovic with the Ducati experience.



The unmistakable Ducati design combines with Akrapovič's skilful constructional care to get the most you can ask for from a slip-on system.
The exhaust, made entirely of titanium and developed in collaboration with Ducati Corse, enhances all the Panigale's grit and, in addition to an important increase in terms of torque and power released, guarantees a weight reduction compared to the standard exhaust.
Complete with racing-derived polyester air filter which, in addition to being more permeable, guarantees excellent filtering power and easy maintenance.
Equipped with a dedicated engine mapping to meet the specific needs of the track and ensure maximum performance.
Lightening: -1.0 Kg