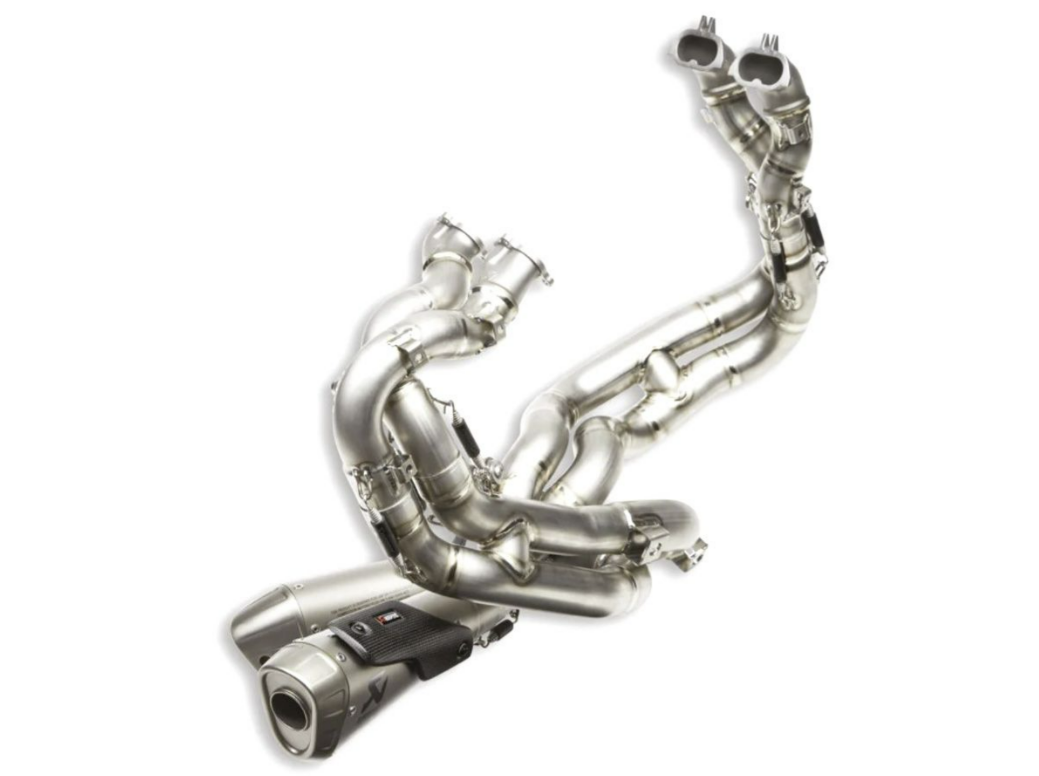 Filtru de aer & Software-ul Ducati Performance sunt incluse!

Exclusively produced by Akrapovic with the Ducati experience.


The most advanced complete racing groupset available on the market, developed by Ducati Corse technicians on the basis of the exhaust mounted on the Panigale V4 R used in the Superbike world championship by Bautista and Davies.
Each component is made of a special titanium alloy which offers significant weight savings, as well as being particularly resistant to the high temperatures developed.
The exhaust unit combined significantly the already high weight-power ratio of the Panigale V4.
Equipped with a racing-derived polyester air filter, which, in addition to being more permeable, guarantees excellent filtering power and easy maintenance.
Top performance not only thanks to the racing materials, but also to the mapping supplied, with which all the parameters of DTC - DWC - DPL and Slide on demand are provided to the new performance of the bike. The racing exhaust system enhances the unmistakable aesthetics of the Panigale V4 with a touch of aggression.
A real race-replica even in the unmistakable sound.


Lightening: 6.0 Kg
Max Power: +6% cv (V4/S); +7% cv (V4R)
Power at mid-range: +6% cv
Max Pair: +6% nm
Mid-range torque: +6% nm