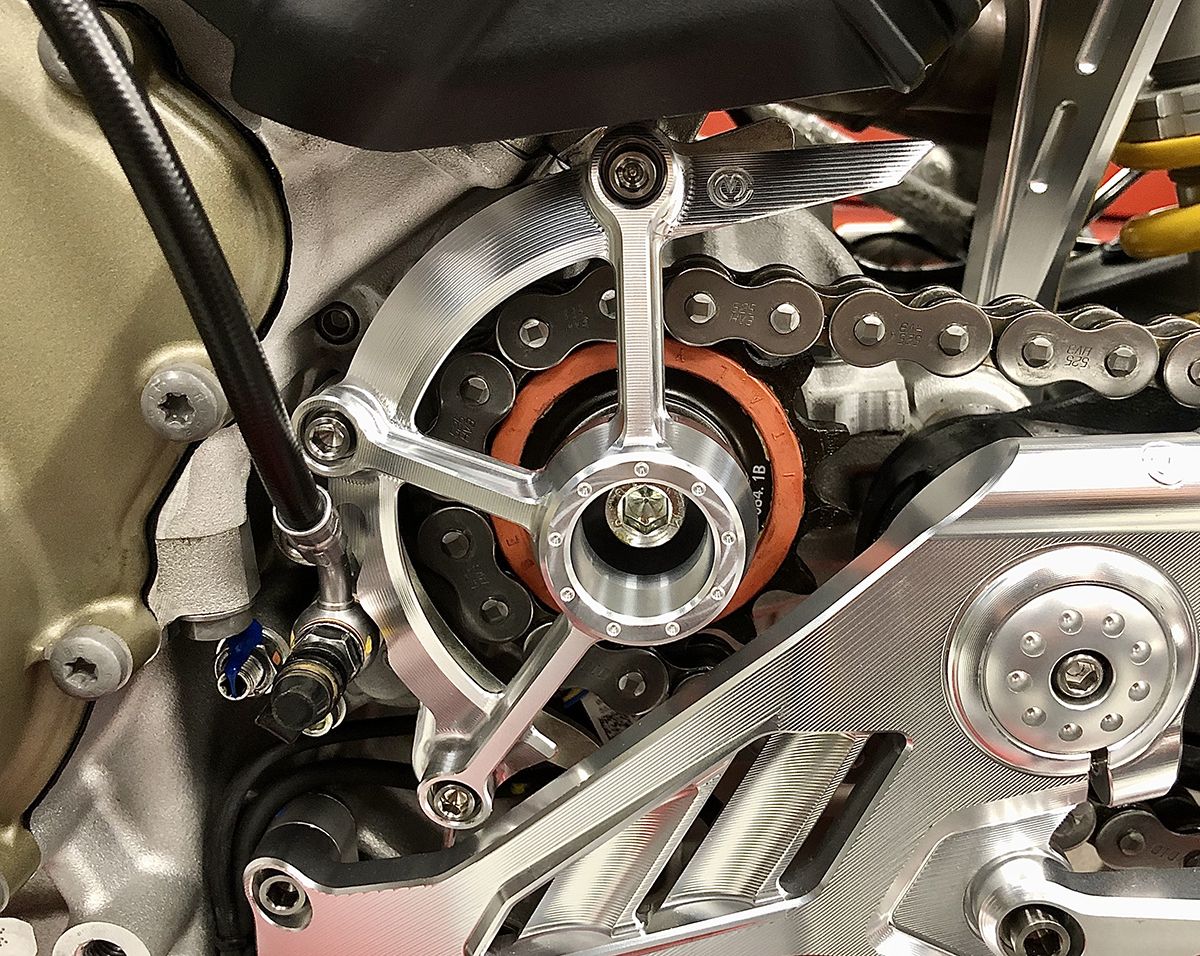 Motocorse front sprocket cover is made of alluminum alloy (Anticorodal) and constructed through the use of CNC machines.

The finish is obtain by anodic oxidation in 4 differnt colors: Silver, Black, Red and Gold.

Perfect substitutes for the standard one. The 3 machined from solid Titanium fixing screws are included in the kit.?

The application of this special Motocorse part does not provide vehicle modifications.