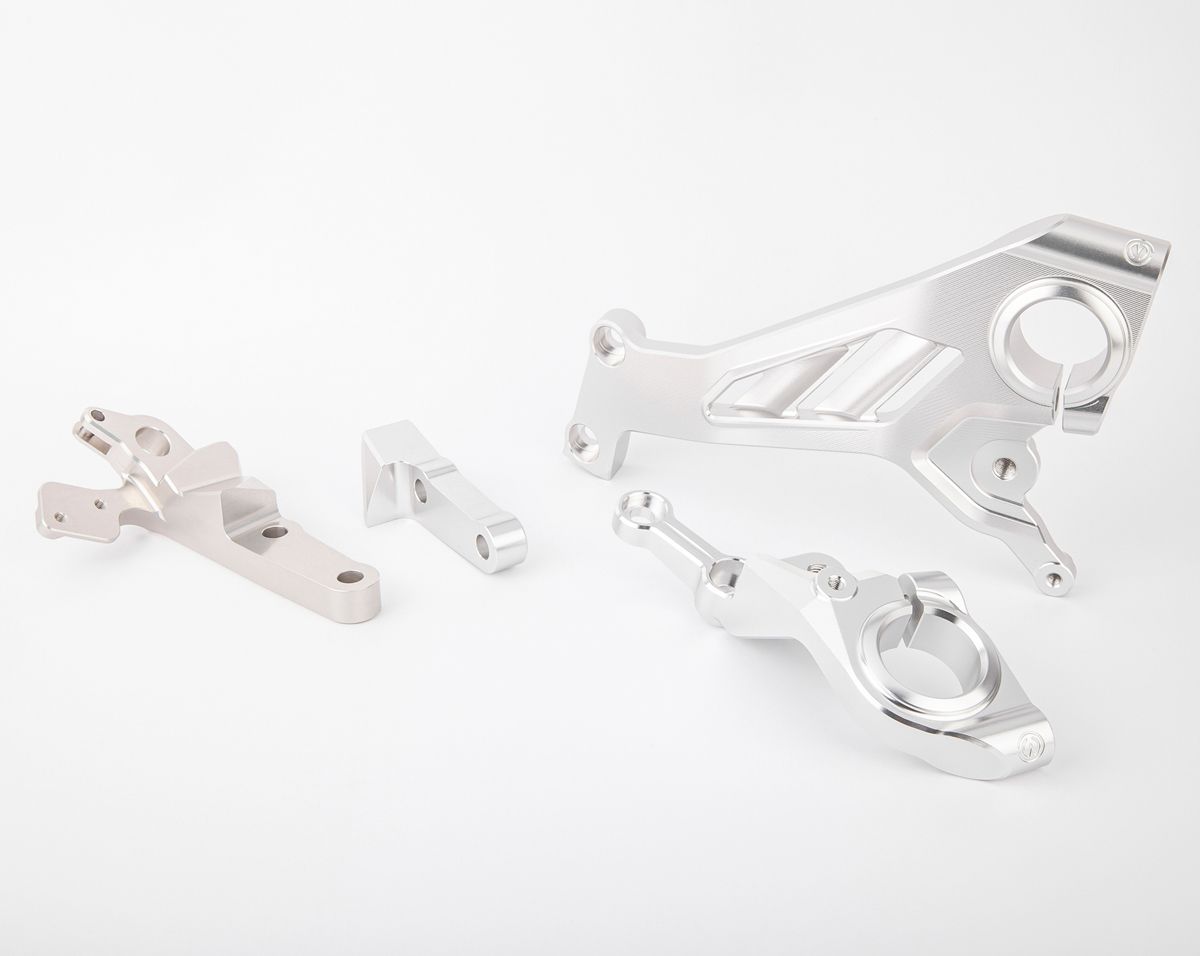 Motocorse side frame plates are made of aluminum alloy and constructed through the use of CNC machines.
The finish is obtained by anodic oxidation, available in five different colors : Silver, Black, Gold, Red and Bleu.
Perfect substitute for the original ones, Motocorse side frame plates kit is supplied with everything you need for installation and it's easy to install.
This special Motocorse kit allows those wishing to use the bike on the track to eliminate both the side stand and the side stand fixing bracket, saving a lot of weight and encumbrance.