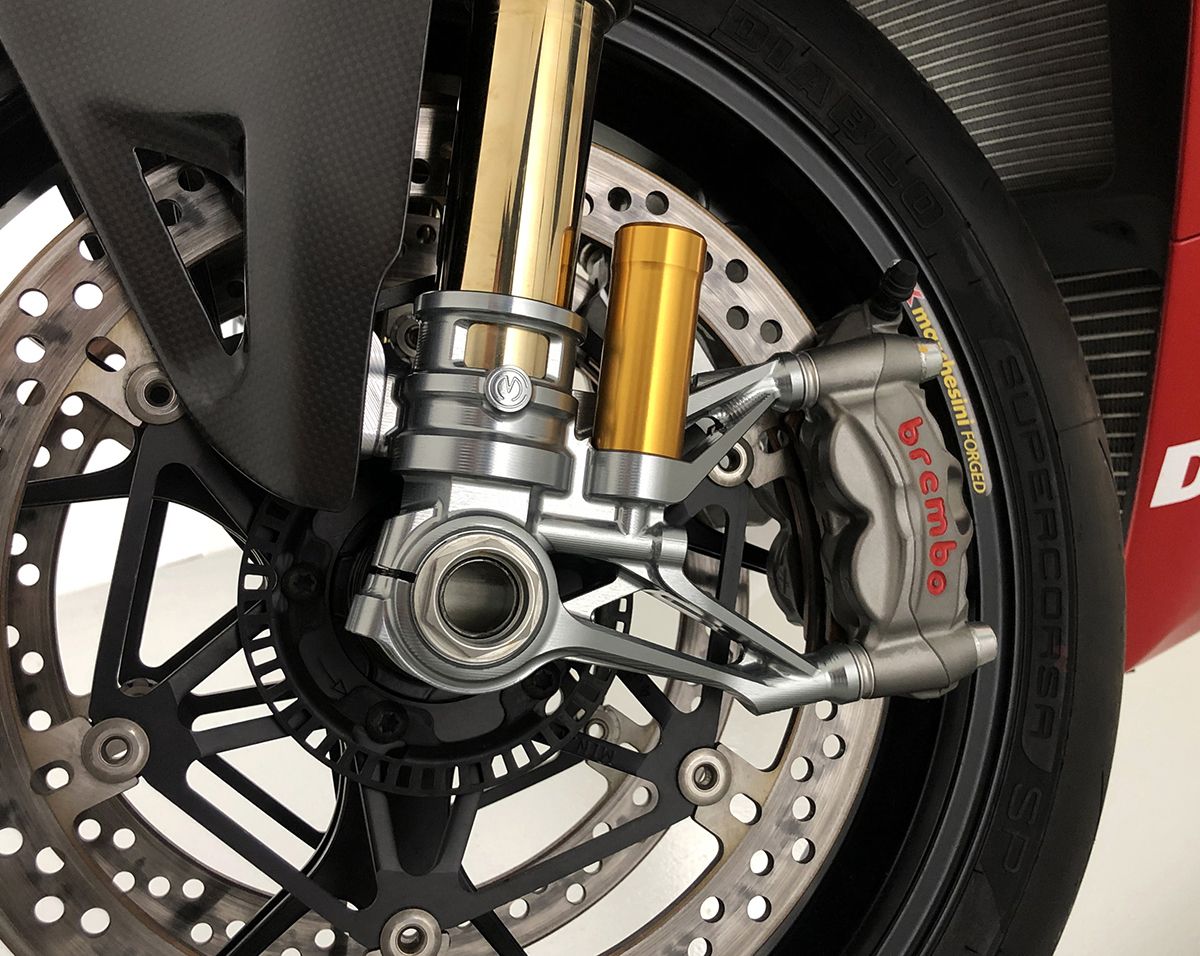 Motocorse "GP Style" front forks radial caliper mounts is composed of a set of special machined from solid caliper radial mounts?(100mm center distance) and it is dedicated to all Ducati Panigale V4 motorcycle models fitted with pressurized Ohlins forks as original equipment; it is Plug & Play, i.e. perfectly interchangeable with the pair of original calliper feet-supports, this means that for assembly it is not necessary to modify or replace any other component of the motorbike.
The "GP Style" radial connection kit offers the possibility of being mounted also on all Ducati Panigale V2/V4 and Streetfighter V4 motorcycle models fitted with "NON pressurized" Ohlins forks as original equipment;?in this case the fork remains non-pressurised, but the aesthetics of the motorbike will be improved.
Fork feet, mudguard support brackets and air tanks, which are supplied already assembled together, are made of aluminium alloy, constructed through the use of CNC machines?and treated on the surface through anodizing process.
Fork feet with mudguard support brakets are available in four different colors: Silver, Titanium, Black and Red.
Air tanks are available in three different colors: Gold, Black and Red.
The air tank caps are made in Titanium and machined from solid.