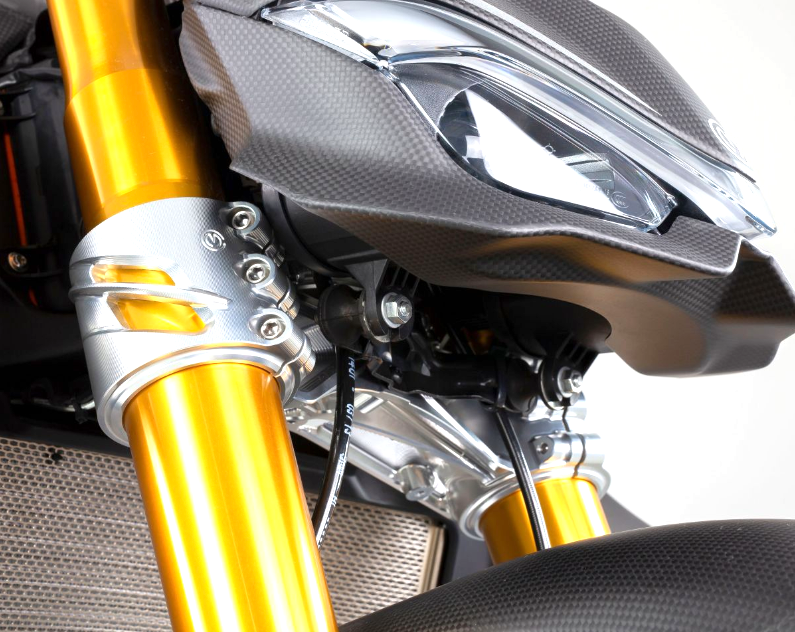 The Motocorse lower steering triple clamp for Ducati Panigale V4 and Streetfighter V4 is machined from a solid block of aluminum alloy using 5-axis numerical control machines.
It is supplied complete with aluminum steering pin, steering limit switch plates and 8 titanium screws also made using numerical control machines.
This accessory is dedicated to those who intend to increase the exclusivity of their vehicle with the adoption of a part built in "technical" material.
The design is thought to give the object a better aesthetic impact.
The Motocorse plate is perfectly interchangeable with the original steering plate and OEM forks (diameter 58mm)


The surface finish is obtained by anodic oxidation in 4 colours: Silver, Black, Red, Gold.