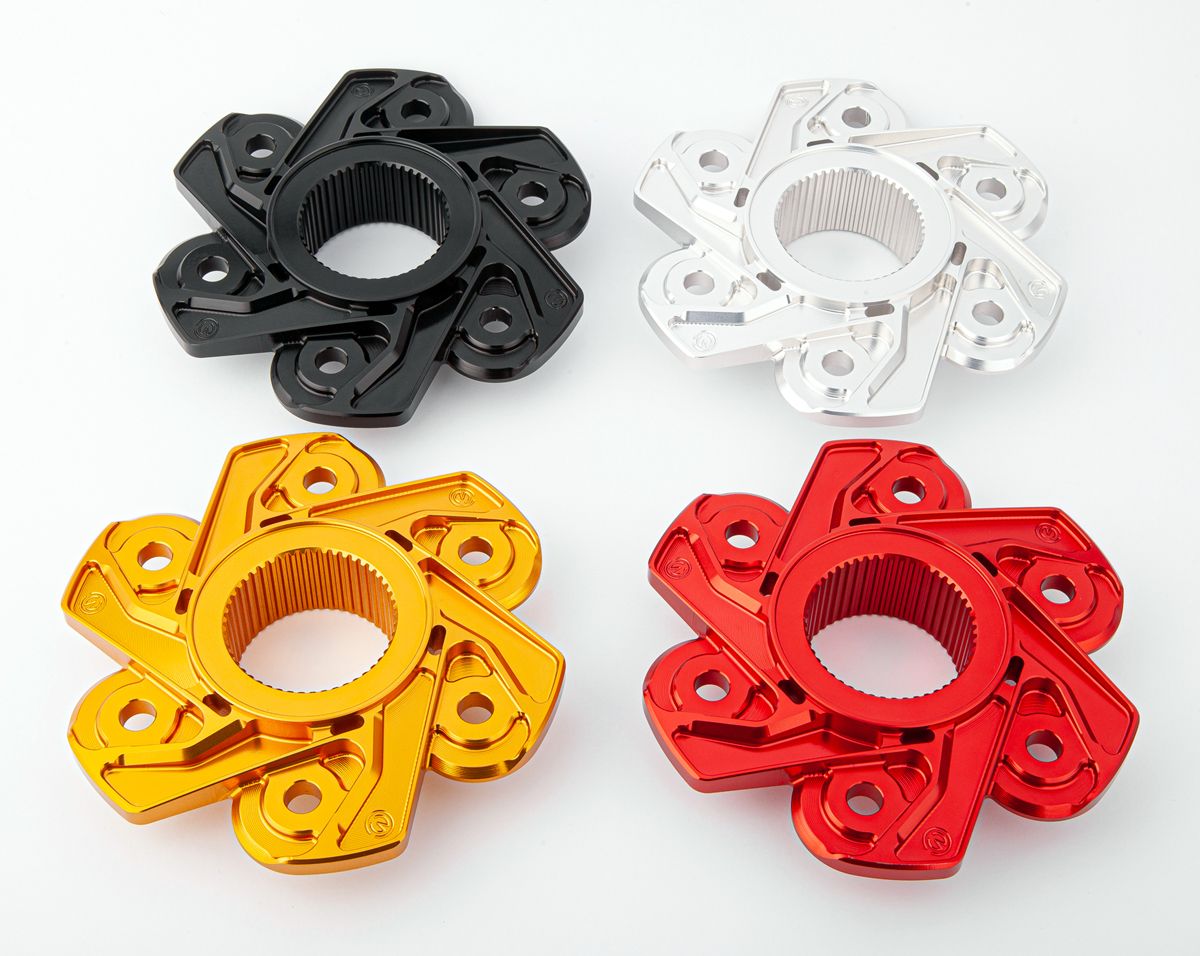 Motocorse sprocket carrier is made of aluminium alloy (Anticorodal) and constructed through the use of CNC machines.

The finish is obtained by anodic oxidation, available in 7 different colors : Silver, Black, Red, Gold, Black/Silver, Red/Silver, Gold/Silver.

Perfect substitute for the original one, Motocorse sprocket carrier is lighter.

It is supplied with everything you need for installation and it's easy to install.