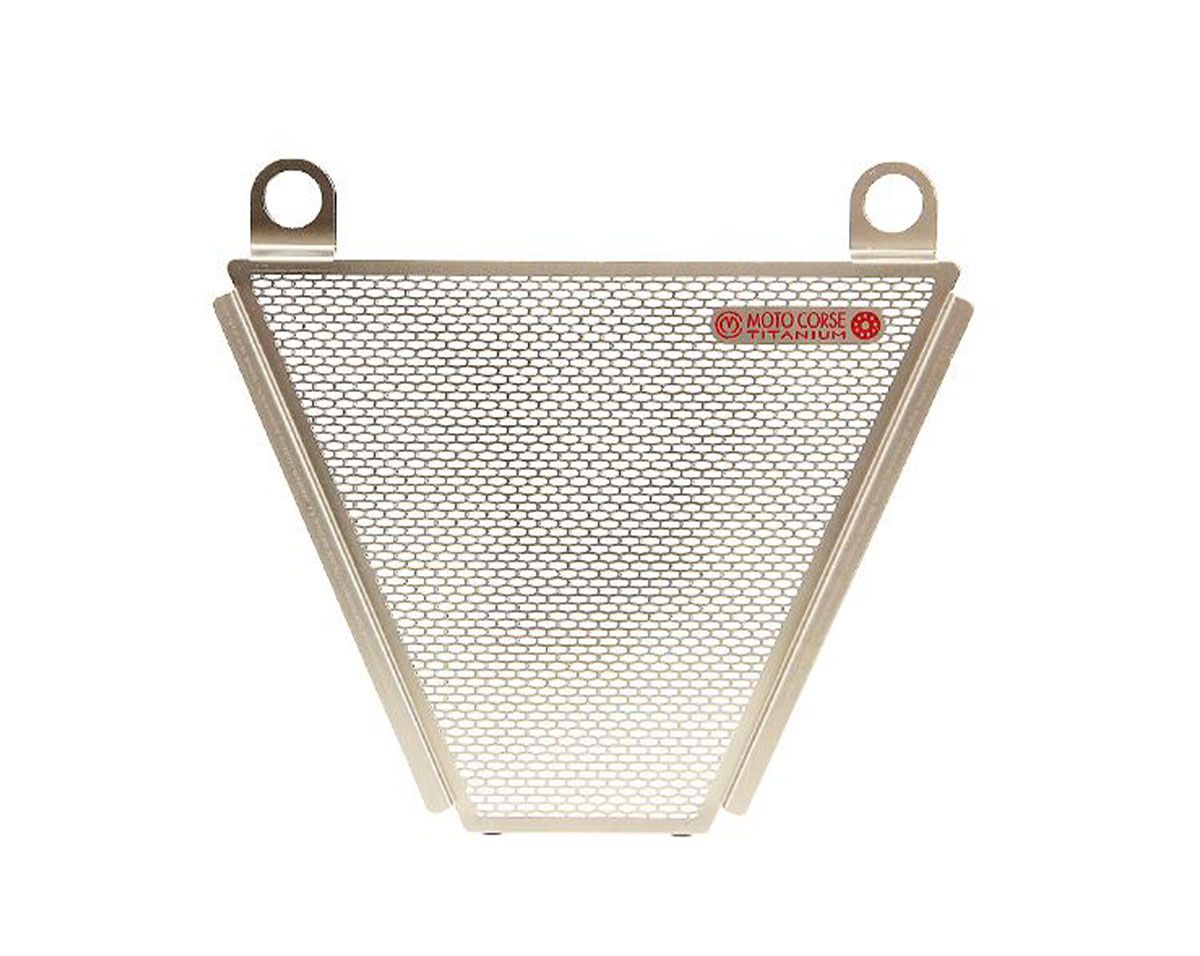 Motocorse oil radiator protection screen is obtained by a titanium sheet with a tickness of 0.6 millimeters.

It's cut and perfoated by chemical photo-shearing.

Titanium is untouched material by corrosion and oxidation caused by atmospheric agents and time.

It provides axcellent protection.

For installation are used the radiator's original connections.